Flashback Friday: Watch Sylvia Earle's TED Talk that Changed the World – "How to Protect the Oceans"
Sylvia Earle is a renowned oceanographer and arguably one of the greatest advocates for change where matters relating to the ocean are concerned.
In 2009 Earle was one of three people to receive the TED Prize – awarded annually to a leader with a fresh, bold vision for sparking global change. The prize included $1,000,000 to help make the winner's wish become a reality. What was her wish? Mission Blue:
"I wish you would use all means at your disposal — films! expeditions! the web! new submarines! — to create a campaign to ignite public support for a global network of marine protected areas, Hope Spots large enough to save and restore the blue heart of the planet."
The wish resulted in the April 2010 Mission Blue TED Conference, organised to draw public attention to ocean protection. Millions of dollars were raised as a result and Mission Blue – The Syvlia Earle Alliance was established.
One of the main projects driven by this organisation is Hope Spots – the identification of special places that are critical to the health of the ocean. The book South African Coasts: A Celebration of Our Seas and Shores serves as a call to create a South African network of Hope Spots, which could also be described as special, people-orientated marine conservation areas.
Watch the TED Talk which started it all, and read the transcript below: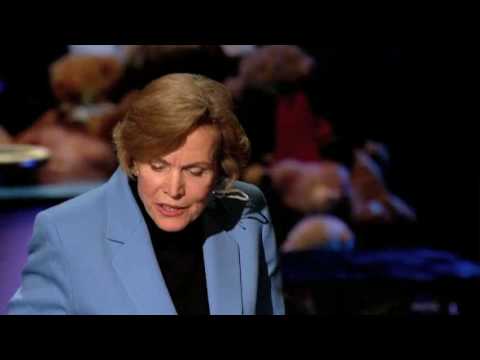 Fifty years ago, when I began exploring the ocean, no one — not Jacques Perrin, not Jacques Cousteau or Rachel Carson — imagined that we could do anything to harm the ocean by what we put into it or by what we took out of it. It seemed, at that time, to be a sea of Eden, but now we know, and now we are facing paradise lost.

I want to share with you my personal view of changes in the sea that affect all of us, and to consider why it matters that in 50 years, we've lost — actually, we've taken, we've eaten — more than 90 percent of the big fish in the sea; why you should care that nearly half of the coral reefs have disappeared; why a mysterious depletion of oxygen in large areas of the Pacific should concern not only the creatures that are dying, but it really should concern you. It does concern you, as well.

I'm haunted by the thought of what Ray Anderson calls "tomorrow's child," asking why we didn't do something on our watch to save sharks and bluefin tuna and squids and coral reefs and the living ocean while there still was time. Well, now is that time. I hope for your help to explore and protect the wild ocean in ways that will restore the health and, in so doing, secure hope for humankind. Health to the ocean means health for us.
Read an article about the impact of Mission Blue and how Earle's simple wish – for people to help her protect the ocean – has effected global change:
"Thousands have lived without love; none without water," said Sylvia Earle as she stood on the TED stage five years ago, accepting the 2009 TED Prize. Wearing a blue blazer and an aura of resolve, Earle quoted this verse from poet W.H. Auden as she laid out a bold wish for the world: that we all wise up to the gravity of human impact on our oceans and recognize that our well-being is dependent on the health of the ocean's ecosystems.

"Fifty years ago, no one imagined that we could do anything to harm the ocean," said Earle in her talk. "Now we know we are facing paradise lost."

These startling words have made a deep impact. After all, they were spoken by a woman whose scientific endeavors and passionate advocacy have earned her an array of titles, from "Her Deepness" (as she's been called by The New York Times and the New Yorker) to "Joan of Arc of the Ocean" (as she was recently dubbed by director James Cameron).
Book details